We have Early Dismissal this Wednesday, Oct. 28th. Please see the attached schedule for details. Regular buses will run at dismissal times.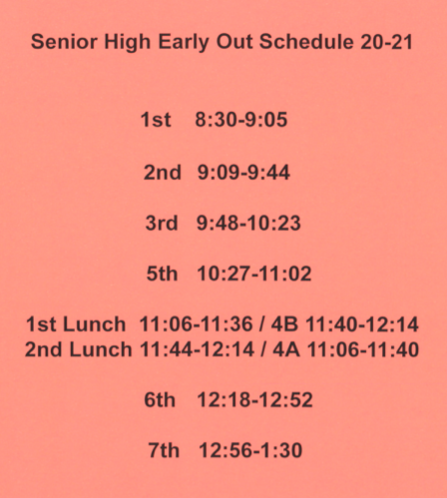 Reminder: NO SCHOOL Thursday & Friday, Oct. 15th & 16th.
This is a test

Due to electrical issues at the SENIOR HIGH grades 9-12 students only will be fed and then dismissed for the day. Buses will run at their normal time.

We are having our first Early-Out day tomorrow, Wednesday, Sept. 30th. Regular busing will run at dismissal time. Please see the photo schedule.


Our School Calendars are in! Senior High students who are the oldest/only student in the household will receive theirs in their Social Studies class by the end of next week (10/2/20). Each household gets one calendar. Distance Learners can drop by the office to pick theirs up.




Parents: Remember to sign in to ParentVue EACH morning to complete the symptom screening survey on each of your students before sending them to school! Together we can all stay healthy!!!


Senior High Parents and students: Thank you for a great week. It has been a learning experience and we will continue to work hard to serve our students. Thanks for your patience. We truly appreciate it!!! Have a great weekend. Remember, WAVE day Monday.

Parents: Attendance matters! Even if your student is at home/distance learning, you need to let the school know if they have an appointment or are out for any reason. Teachers are taking attendance and marking kids absent if they don't check in at the right time.

Here's the Senior High Class Schedule... Make sure your student knows when they need to be in the virtual classroom!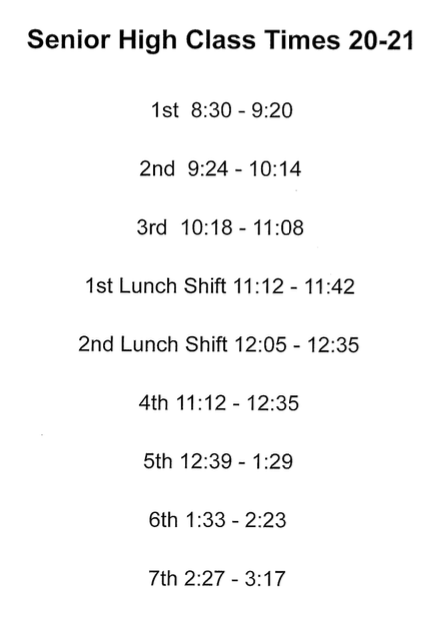 Parents: If you are having trouble with the Daily Symptom Survey on your ParentVUE, you may need to update the App. Make sure you're using version 2.0.


Reminders for our Athletic Events at EGF: • The max number we are allowed at all events at this time is 250 so please recognize that this will be monitored. • Prices are $6 for adults and $4 for students. If you are interested in purchasing a school pass you can do this at schoolpay.com . Grades 6-12 will get a special punch on their student ID card and a list will be on file at the ticket booth each night. Adult and K-5 grades will get a pass mailed out to them. * All fans at games are expected to social distance. If this rule is not followed we will be forced to not allow fans at games. It is ok for families to sit together at games, but not students. There will be NO STUDENT SECTION. Please pass this info to your children. We all want the students to have a school year and we must all do our best to stop the spread of the Covid 19 virus. • Also, the school expects all children to have adult supervision during activities so EVERYONE can enjoy the events the students are taking part in. Thanks for your cooperation with this.

The first session of Drivers Education is now full.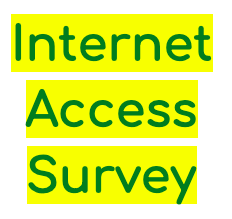 Students: Check your class schedules on your StudentVue. Email the counselors with any schedule issues.