Polk County Public Health is offering Pfizer vaccine to all adolescents 16 years of age or older to be administered on April 30th at the EGF Senior High. If the child is 16 or 17 years old, parental consent required. If a student is 18 years of age or older, they can register/consent themselves. All consent forms are due by Monday, April 26th at 4:30 PM. Please see attached document for all information regarding registration and where to fill out consent forms:
https://5il.co/rrqg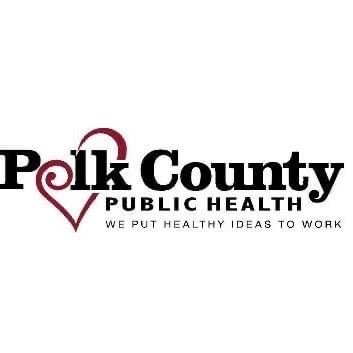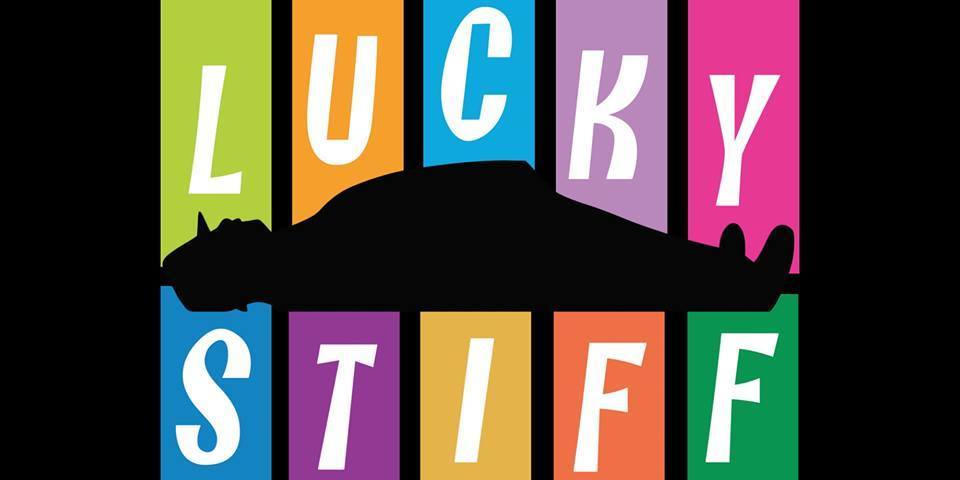 Congratulations to Tyson Mahar on signing with NDSU to run Cross Country! Pictured are his family, and Coach Hanson.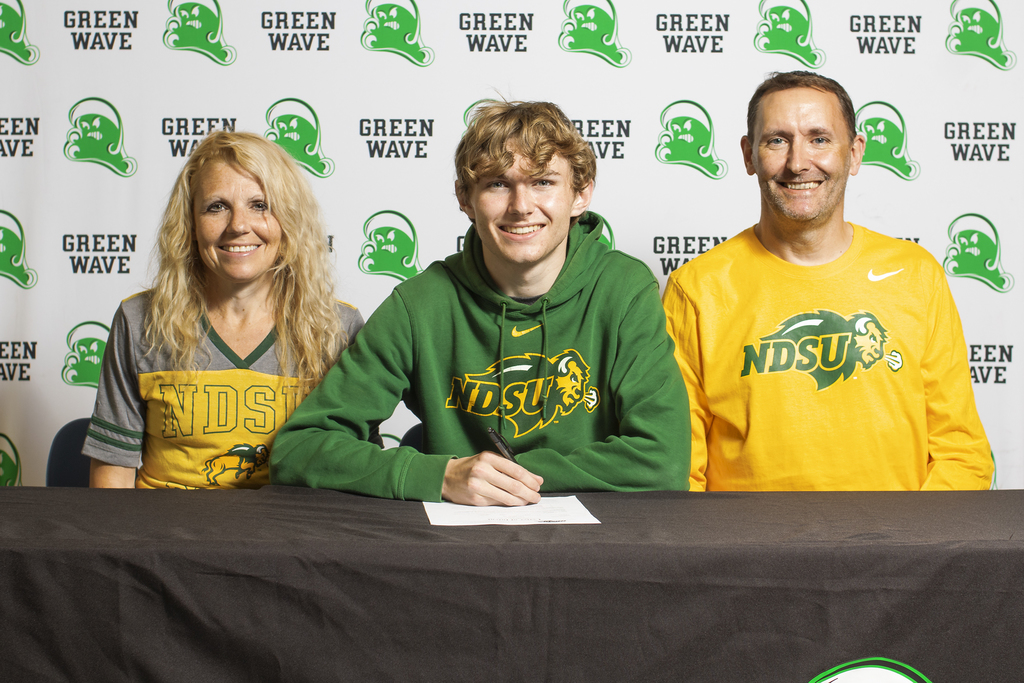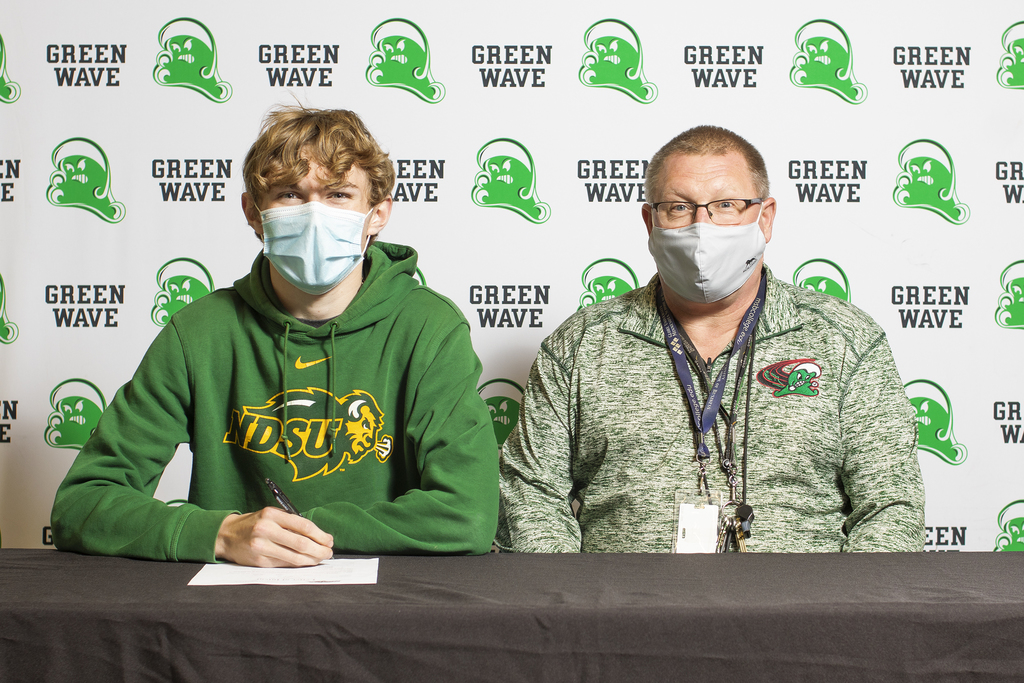 Parents of Juniors taking the ACT tomorrow. This is a reminder to bring pencils, a calculator, and your ID for the test tomorrow. No food or drink. This will be provided. Be at the old gym by 8:20 or so. Thanks.



We are trying to keep all of our students and staff safe from Covid! You can help by talking to your student about proper face mask usage. Remind them that the mask must cover BOTH their mouth and nose.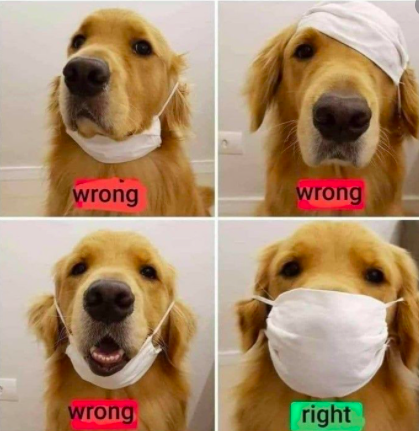 Mr. Lundberg's new class "Handmade Crafts" made some tie-dye t-shirts! They turned out GROOVY!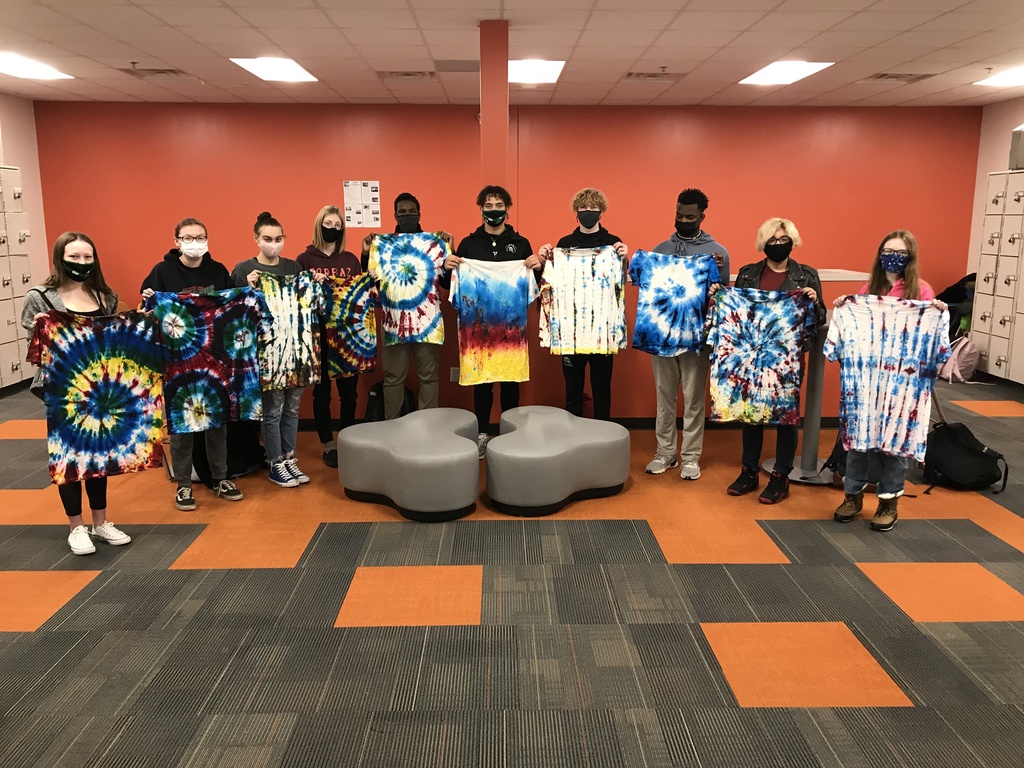 The EGF Campbell Library is hosting an In-Person Anime Club on March 4th. See the picture for details!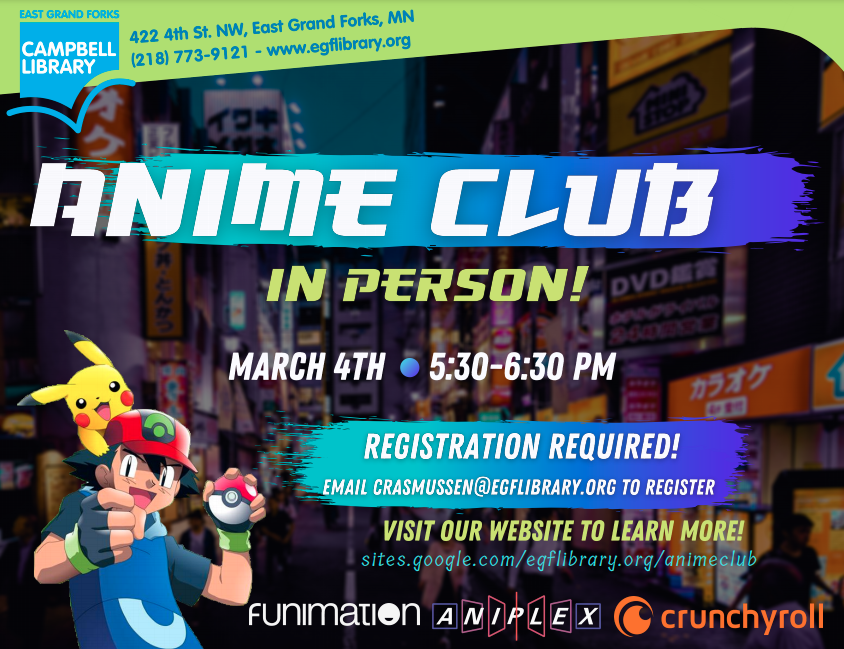 The entire Thompson family twinned at the Senior High today. Kayla Thompson-student, Mrs. Thompson, Mr. D. Thompson, and Mr. K. Thompson!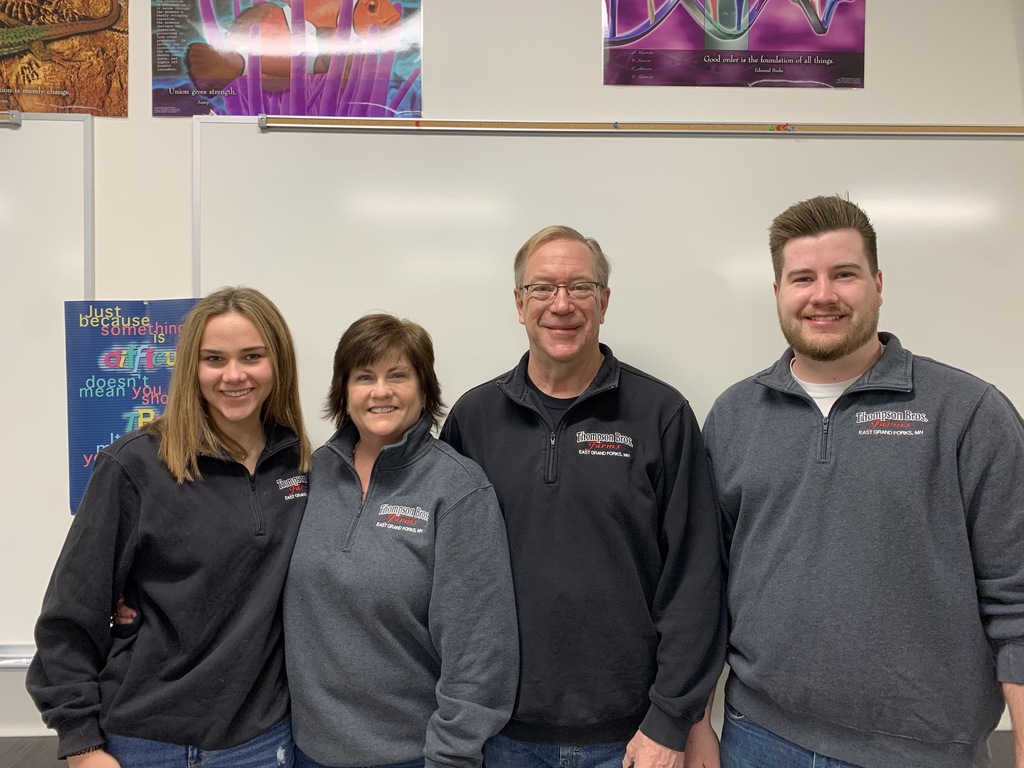 Mrs. Thompson's Biomed classes had to draw brains on swim caps for a class project. BRAINS.....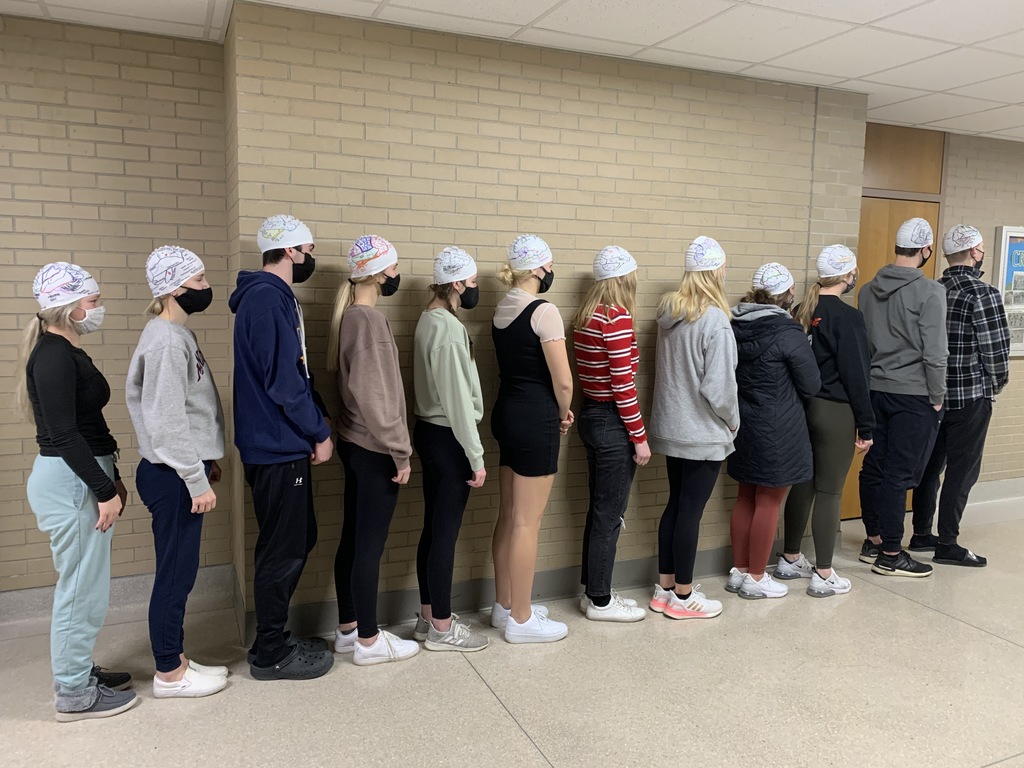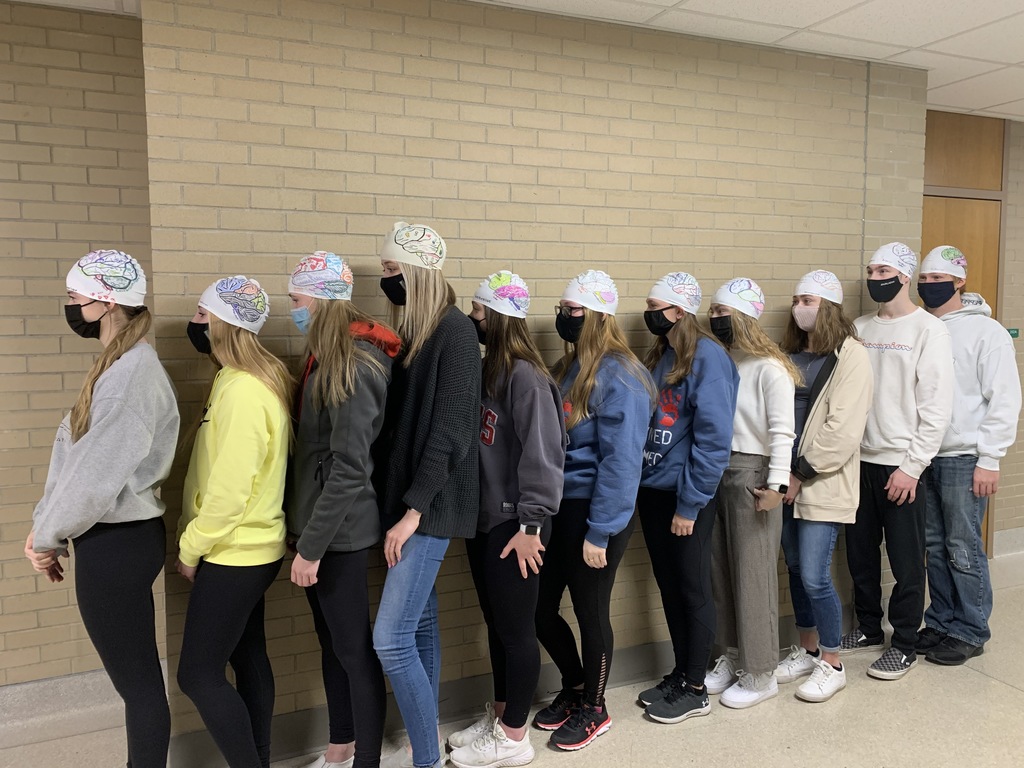 More Twins: Our ELL department paraprofessional Hodo Farah and teacher Ms. Peterson both dressed in purple today!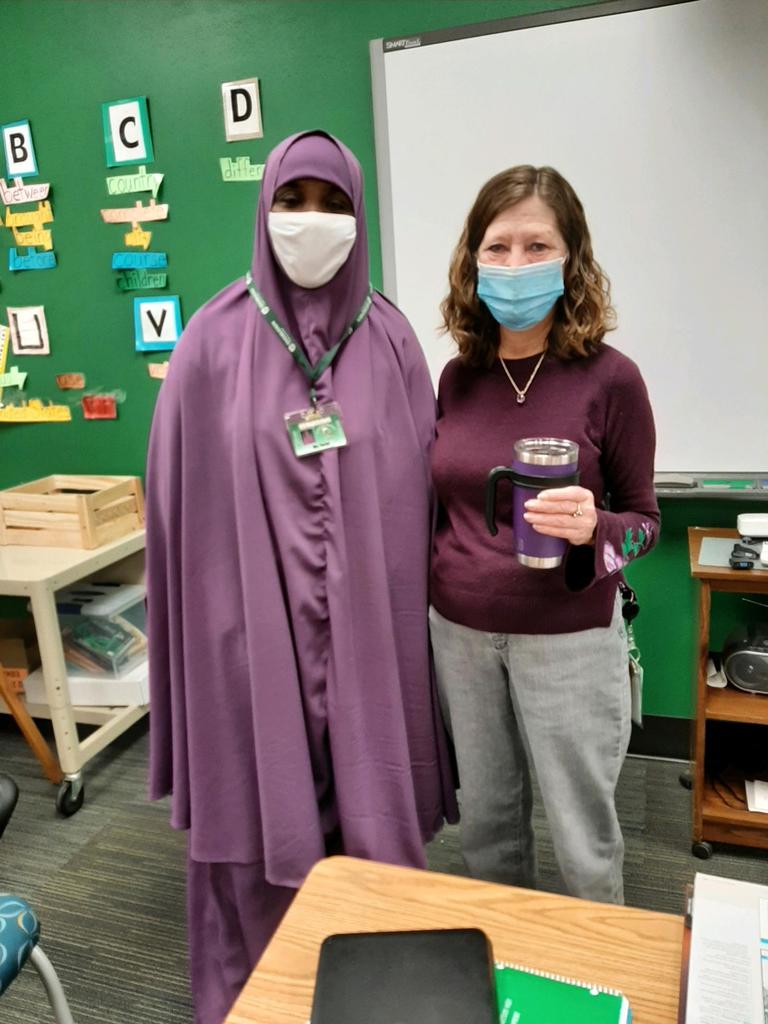 More Twins at the Senior High! Ms. Clark & Ms. Vanyo are the SAME.

SnoBall Spirit Week: Twins Day! Mrs. Von Rueden & Mrs. Stenberg are Twins that do not speak the same language! Ms. Juntunen & Mr. D. Hanson are musical twins. Mrs. Klaus & Mrs. Ranten are denim twins! Good Job Teachers!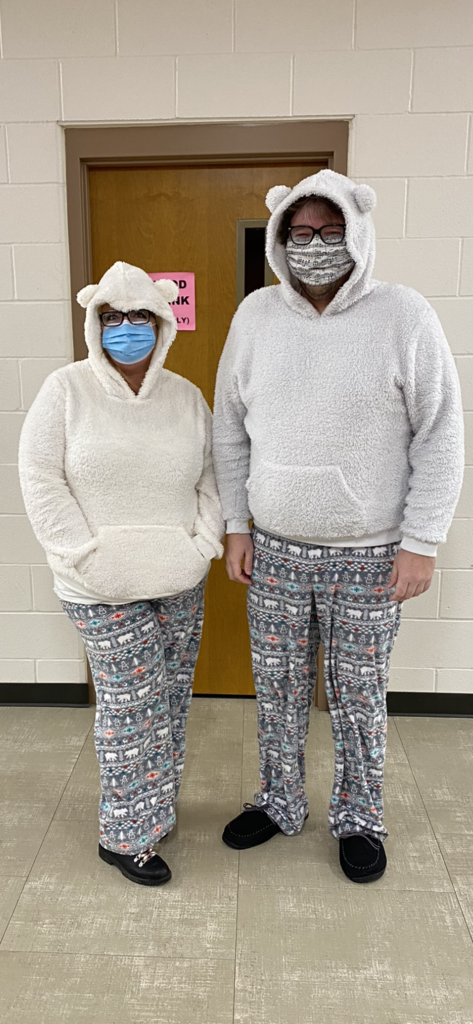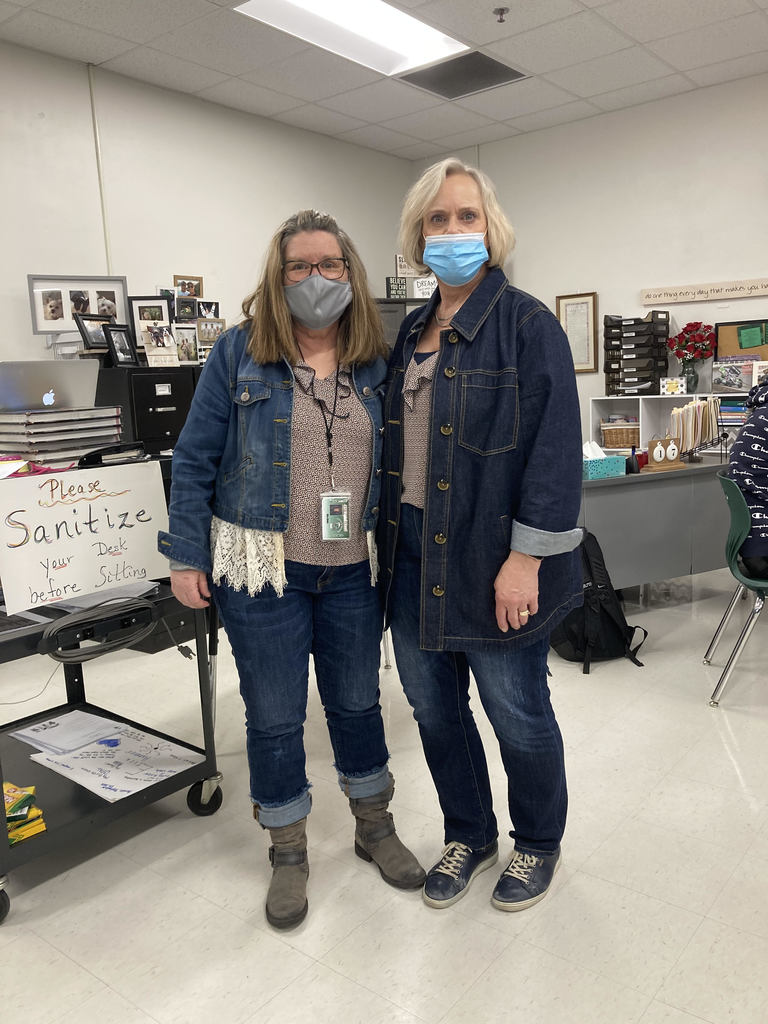 Senior high parents. This is a reminder that unless your son/daughter is a full time distance learner, ALL 9-12 students will be in person learning every day starting on Monday, February 22nd. We look forward to seeing all of our students in the building.

REMINDER: Tomorrow, Friday, Feb. 19th is an Early Out Day. Senior High Students are excused at 1:14. Buses will run at that time.



AUDITIONS for this year's musical Lucky Stiff will be held next Tue. and Thur., Feb, 16th & 18th from 6:30 - 7:30 in the PAC. Sign up for a time slot & grab your audition materials outside the choir room this week. Performances will be 4/23-4/25.

We have a couple changes to our schedule this week: Wednesday, Feb. 3rd is a regular school day (no early out) Thursday & Friday, Feb 4th & 5th are NO SCHOOL for students days. Reminder: Freshmen will resume a full in-person learning schedule on Feb. 8th.

Thank you for your support Hugo's and East Grand Forks!