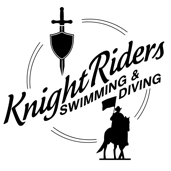 KnightRiders '20-'21
Boys Swimming & Diving
You have the opportunity to participate in a competitive varsity sport that provides life-long benefits to your health and well-being. We celebrate a team concept while competing individually. We do not have "cuts" in our program and all ability levels can have the opportunity to compete. Our goals are for every team member to improve themselves physically, mentally, academically and socially through the course of a season and athletic career. With hard work and effort our swimmers and divers have proudly established a tradition of commitment and excellence in everything they do.
We are looking for both new and experienced athletes to participate on our team. We especially welcome those athletes participating in Fall and Spring sports who may be looking to enhance their endurance with low-impact, high intensity cross-training.
Open to young men enrolled in grades 7 through 12.
The '20-'21 season begins Monday, November 30th at GF Central HS.
We are a coop between GF Central & GF Red River, including East Grand Forks, Sacred Heart & Thompson.
You will need to have your fees paid, current physical, and district paperwork on file at either high school office.
----------------------------------------------------------------------------------------
Any questions can be directed to Coach Brent Newman.
phone: VMS 746-2360 email: bnewman040@mygfschools.org