NEWS

Click Here to find Coronavirus Updates from EGF ISD 595.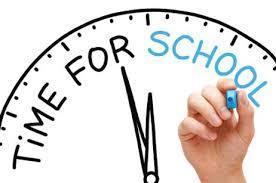 South Point classes will begin at 8:00 AM and end at 2:45 PM this year.
Please click here to access the South Point school supply list.
SEE ALL NEWS
LIVE FEED

Good afternoon South Point Families, Just a reminder we have two early outs left in the month of February. They are tomorrow the 19th and Friday the 26th. School is out at 12:50 pm both days. Thank you!!
6 days ago |
Mr. Chad Grassel

Good Morning South Point Families, This is just a reminder that there will be early outs every Friday for the month of January. Students will be dismissed at 12:50 PM. Here are the early out dates: January 8,15,22,&29. Thank you. Mr. Grassel South Point Principal
about 1 month ago |
Mr. Chad Grassel

Hello South Point Families, I hope this letter finds you and your family healthy and safe. As I write this, the halls of South Point are pretty quiet. I sure miss seeing all the kids at school. The staff at South Point is preparing for the students to return to school on Monday, January 4th, 2021. The students will need to bring back all their school supplies. The most important thing is they return their computer and charging cords on January 4th as well. It will be essential for students to have all the things they need to be successful on the first day back at school. If you were issued a hotspot during this temporary distance learning period, please send that back with your student as well. As we move forward with the school year, we are hoping that things can get back to normal as the school year progresses. I want to commend the families, students, and all the staff members at South Point for their hard work during distance learning these past few weeks. It takes a village to make a school great. South Point is blessed to have such great people. We have been pretty lucky with the weather so far this school year. Make sure that you send warm clothes back to school on January 4th. The standard stuff like hats, gloves, jackets, and snow pants are highly encouraged. With all the Covid-19 restrictions, outside activity is very much needed for all the students. District officials are asking all staff members and families to continue symptom screening and calling the school building offices with information about COVID-related illness. In order to enter back into school on January 4th, we must have a strong handle on COVID information to keep everyone safe for the return. Call the school building your child attends about COVID testing, quarantining, positives, or if they are having symptoms! In conclusion, It is my wish that you all have time to enjoy your family and relax over the break. Yours in Education, Mr. Grassel South Point Principal
2 months ago |
Mr. Chad Grassel

Good morning EGF families, The School District is currently having some internet issues and working to fix the problem. We hope to have the issues resolved shortly. Thank you for your patience.
2 months ago |
Mike Kolness
SEE ALL POSTS
Events