NEWS

Click Here to find Coronavirus Updates from EGF ISD 595.
Meals will be delivered to different sites in the community and may also be picked up at New Heights, South Point, and Senior High from 12-1. Meals are available for children up to 18 years of age...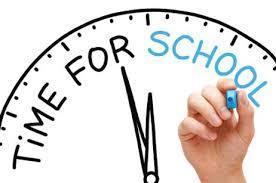 South Point classes will begin at 8:00 AM and end at 2:45 PM this year.
SEE ALL NEWS
LIVE FEED

South Point Families, Daycare will run as normal at SP tomorrow.
1 day ago |
Mr. Chad Grassel

Hello South Point Families, I just want to take this time to Thank You for all that you do. This is an interesting time in all of our lives. I know we will get through this with a little flexibility and compassion. Your child's teacher has been working extremely hard to make distance learning successful. I am very proud of all of them. I am also very proud of all the students here at South Point. They have worked extremely hard to get ready for distance learning themselves. We are all hoping we get back into the classroom very shortly. Just a reminder that tomorrow, Friday, December 4th, and Friday, December 11th are early out days per the orders from the Governor of Minnesota. Kids will be in session in the morning, have lunch, and will be dismissed from online class at 12:50 PM on both Fridays. Thank you, Mr. Grassel South Point Principal
1 day ago |
Mr. Chad Grassel
Please go to https://5il.co/nch1 to find more information from Superintendent Kolness about the recent decision to pivot to distance learning for all grade levels.
10 days ago |
Xan Kofstad

South Point Families, We are ONE week away from Pack the Backpack Food Drive at Hugo's Family Market Place in East Grand Forks! With the support of devoted neighbors like you, United Way is fighting to end childhood hunger. A donation to the Bacpack Program helps provide six meals in students' backpacks. Together, we are ensuring that no child goes hungry while they are away from school over the weekend. Join us on September 29th and 30th from 9:00 am - 7:00 pm as we collect food items to Pack the Backpack! September 29th -30th 9:00 am - 7:00 pm Hugo's Family Market Place 306 14th St NE, East Grand Forks, MN 56721 We hope to see you there! Dave Sena President/CEO P.S. Not able to join us for Pack the Backpack? You can give online today, click below!
2 months ago |
Mr. Chad Grassel
SEE ALL POSTS
Events