NEWS

Click Here to find Coronavirus Updates from EGF ISD 595.
The 2020-21 school year calendar designates early dismissal day every month and the first one is scheduled for September 30. Busses will leave South Point at 1:10 that day.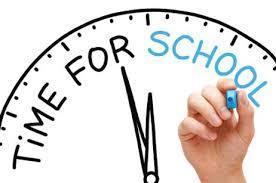 South Point classes will begin at 8:00 AM and end at 2:45 PM this year.
SEE ALL NEWS
LIVE FEED

South Point Families, We are ONE week away from Pack the Backpack Food Drive at Hugo's Family Market Place in East Grand Forks! With the support of devoted neighbors like you, United Way is fighting to end childhood hunger. A donation to the Bacpack Program helps provide six meals in students' backpacks. Together, we are ensuring that no child goes hungry while they are away from school over the weekend. Join us on September 29th and 30th from 9:00 am - 7:00 pm as we collect food items to Pack the Backpack! September 29th -30th 9:00 am - 7:00 pm Hugo's Family Market Place 306 14th St NE, East Grand Forks, MN 56721 We hope to see you there! Dave Sena President/CEO P.S. Not able to join us for Pack the Backpack? You can give online today, click below!
5 days ago |
Mr. Chad Grassel
SEE ALL POSTS
Events