NEWS

Click Here to find Coronavirus Updates from EGF ISD 595.
Nate Foss was an East Grand Forks Public School student who created a small business, Nate's Shaved Ice. As Nate built his business he also found time to give back to his community and this...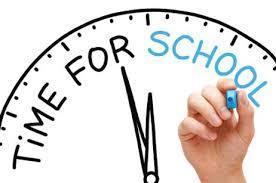 South Point classes will begin at 8:00 AM and end at 2:45 PM this year.
SEE ALL NEWS
LIVE FEED

Bike and Multi-Sport Helmet Fitting and Sale view image
10 days ago |
Xan Kofstad

The 5th Grade Ambassadors of South Point Elementary are teaming up with United Way and hosting a Food Drive to support the EGF Backpack Program. Before United Way hosted the program, they were only able to serve 75 students. This year, United Way has been serving an average of 225 students a week! The Backpack Program is currently serving New Heights, South Point Elementary and Central Middle School. Each week, students in need are provided with two breakfasts, two lunches, two dinners, two snacks and two beverages. All are shelf stable and each Backpack of food provides easy make meals for children. The Ambassadors are collecting specific nonperishable food items from April 19- April 30 at South Point Elementary. "This is one way the 5th Grade Ambassadors can give back to the community of EGF" stated ambassador advisor, Melissa Kroetsch. The shelf-stable specific food being collected: Spaghettios, Ravioli, Easy Mac, Ramen, Single Serving Oatmeal Packets, Fruit Cups/Apple Sauce, & Juice Boxes. Pictured From Left to Right: Emily, Reese, and Cashton. view image
23 days ago |
Xan Kofstad

Thank you to the Rotary Club for providing dictionaries for our 3rd Graders! view image
24 days ago |
Xan Kofstad

Hello South Point Families, Here are the remaining early out days for the month of April. The dates are Friday, April 16th, Friday, April 23rd , and Friday, April 30th. The early out times will be at 12:50 for those days. Thank you!
about 1 month ago |
Mr. Chad Grassel
SEE ALL POSTS