Picture Retake day is TOMORROW, Tuesday, Oct 19th starting at 8:30am. If your student missed the first picture day or you want to retake their photo, TOMORROW is the day! Retakes must bring their original package and a $5 retake fee. We have some picture packets in office.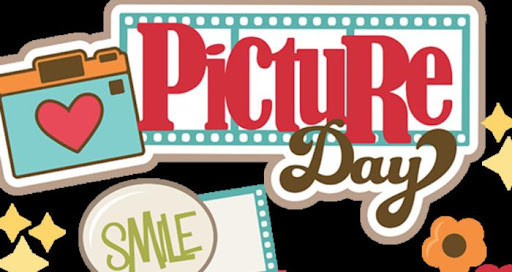 Our local Cities Area Transit Planning Group is asking any city residents-including students in the Senior High school-to complete this Rider Survey. Scan the QR code with your phone for access to the survey!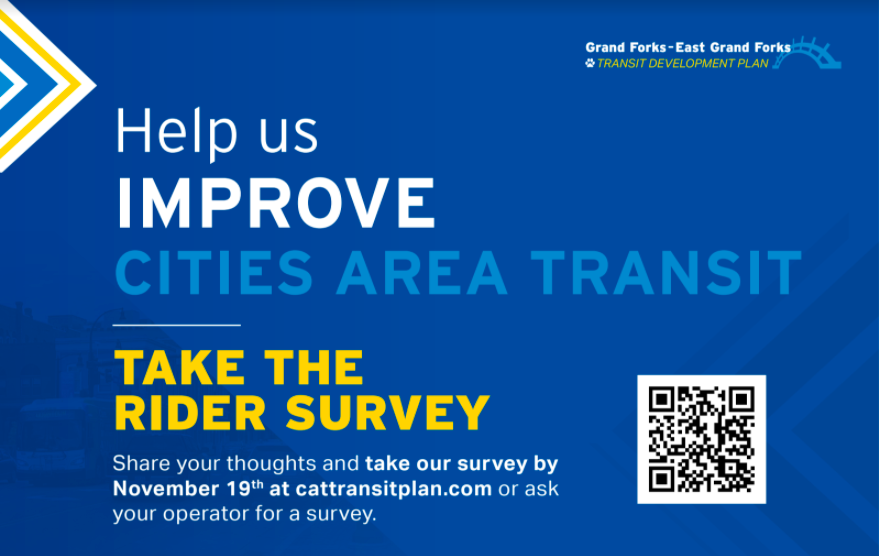 Next Wednesday, Oct. 20th, 2021, we have an early dismissal. Instead of doing our normal block schedule that day, we will be having all 8 class periods due to it being MnEA and no school on Thurs. and Fri., 10/21 & 10/22/21. See the photo schedule attached.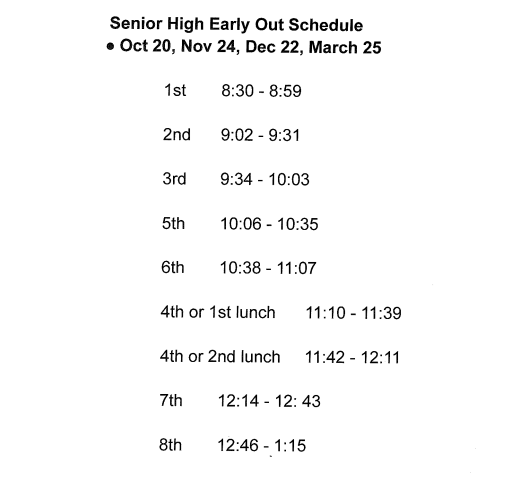 The EGF Senior High Staff performed the "Evolution of Dance" for the 2021 Homecoming Pep Rally! Here's a link to watch it:
https://youtu.be/CmXvuHK09go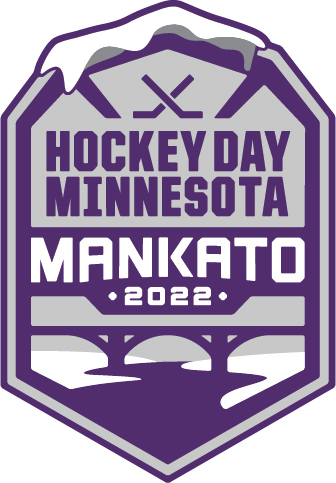 We will be live-streaming our Homecoming Coronation on our Facebook Page TODAY at 10:30am.

Senior High Pictures will be taken on Thursday, September 16th during the morning. If you didn't get a picture packet and would like one, go to the main office. ALL 9-11 graders will take a picture as well as seniors new to the district. Be sure to smile pretty that day!!!
Tonight's JV and Varsity Volleyball match between EGF and KCC has been cancelled.

FIRST DAY OF SCHOOL INFO Freshmen: Sept 7th 8:30am-3:22pm Sophomores, Juniors, & Seniors: Sept. 8th 8:30am-3:22pm Pay your fees online at
www.schoolpay.com

Senior Registration-Tuesday 8/24 9am-3pm Junior Registration-Wednesday 8/25 9am-3pm Sophomore Registration-Thursday 8/26 9am-3pm Stop in to check your schedules, make any changes, pick up your student ID, etc... Pay your fees ONLINE!
www.schoolpay.com

Calling for Homecoming Committee Members! Any Senior High Students interested in taking part in the planning and decorating of the 2021 Homecoming festivities should contact Ms. Shelstad via email for the date and time of our first meeting.
bshelstad@egf.k12.mn.us

9th Grade Students and Parents: Reminder that we have Freshman orientation and registration tomorrow, Monday, August 23rd at the Senior High School. Students and their Parent/Guardian need to attend either the 10:00 am session or the 7:00 pm session. These sessions will last about an hour. They will be held in the PAC. Please enter door #2. All fees should be paid online prior to school starting at
www.schoolpay.com
.

10th-12th grade Students and parents: Registration for school is coming up. 12th grade registration is Tuesday, August 24th. 11th grade registration is Wednesday, August 25th and 10th grade registration is Thursday, August 26th. Each of these days, our counselors will be in the building from 9-3. If you need schedule changes, this is the time to get it done. All school fees should be paid online at
www.schoolpay.com
. If you have no issues with your schedule, you won't need to come in....just have your fees paid.

The East Grand Forks High School is looking for a Concession Manager for the 2021-22 school year. This person will be responsible for all soccer, football, volleyball, basketball and track and field home events that take place at the High School. Duties include, but are not limited to: stocking/restocking concession stands inventory scheduling workers accounting payroll oversee workers monthly reports deposits Salary is negotiable and applications should be send to Nancy Misialek @
nmisialek@egf.k12.mn.us
Please apply ASAP as events begin soon!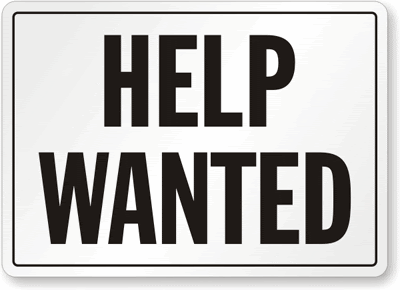 Parent Reminder: Please get your fees paid ONLINE at
www.schoolpay.com
. Getting it done NOW assures we have everything in place for your student once school starts! Thank you!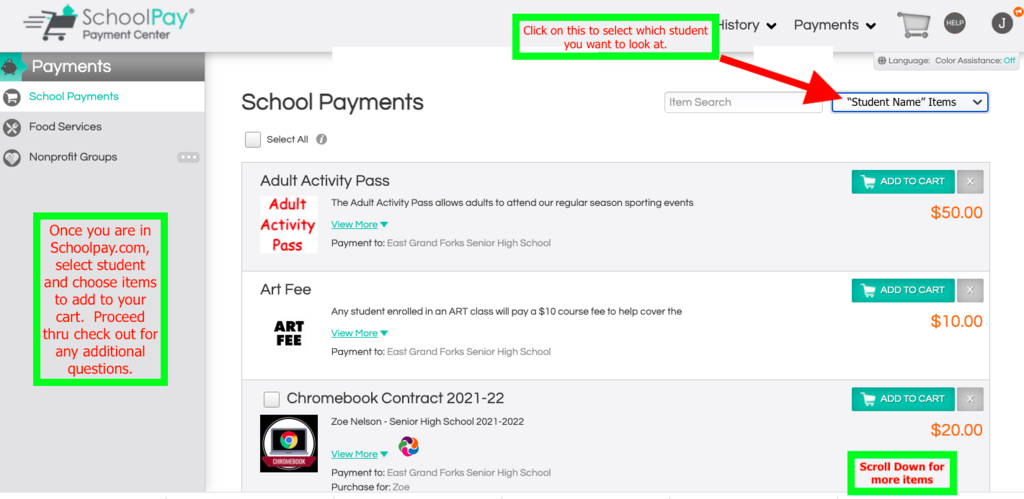 Here are the updated first practice times/places for Monday, Aug. 16th. Note that Boys Soccer now has just the evening practice.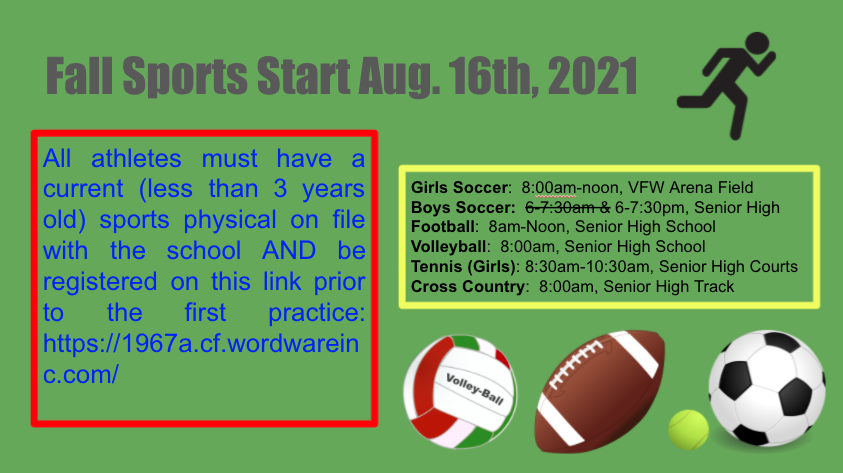 BOYS SOCCER PLAYERS: First practice will NOW be Monday night, Aug. 16th at 6pm at the Senior High field. NO MORNING PRACTICE.


The Senior High School is in need of Paraprofessionals! Please call us at 218-773-2405 if you're interested in working with us! Ask for Mr. Nelson.

Here's a link students & parents can use to see our Master Teacher Schedule for 2021-22. The top of each box is the semester 1 schedule and the bottom is semester 2. The schedule can change at any time (especially lunch shifts).
https://5il.co/wnr8