FYI from EGF Parks and Rec There will be a food distribution for anyone that is between the ages of 18 and 59 tonight (Nov. 17) at the Senior Center in the alley from 4 to 6. Only requirements is that you are in that age group and that they are Minnesota residents. So tell anyone you know that could or would like 10 frozen meals. Thank You City of East Grand Forks, MN The Exponent - East Grand Forks, MN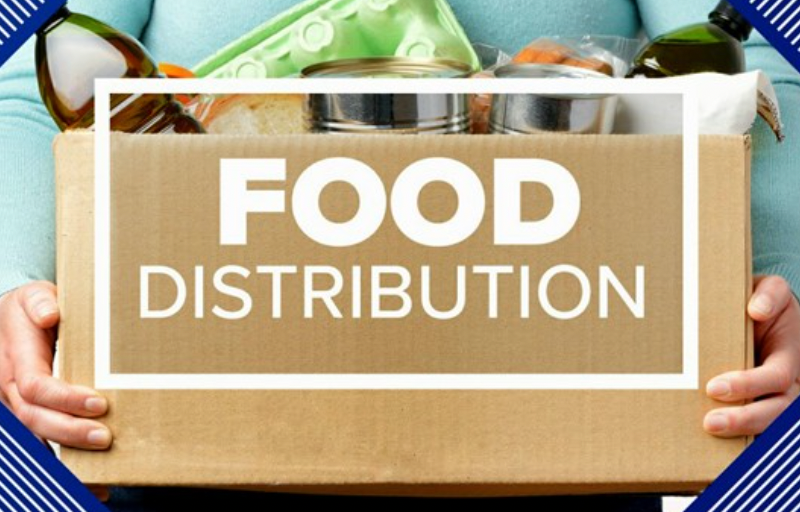 Our Seniors have voted for their Class Motto, Colors, and Flower!

East Grand Forks Public School is Hiring for the following food service positions. Please apply on-line at
www.egf.k12.mn.us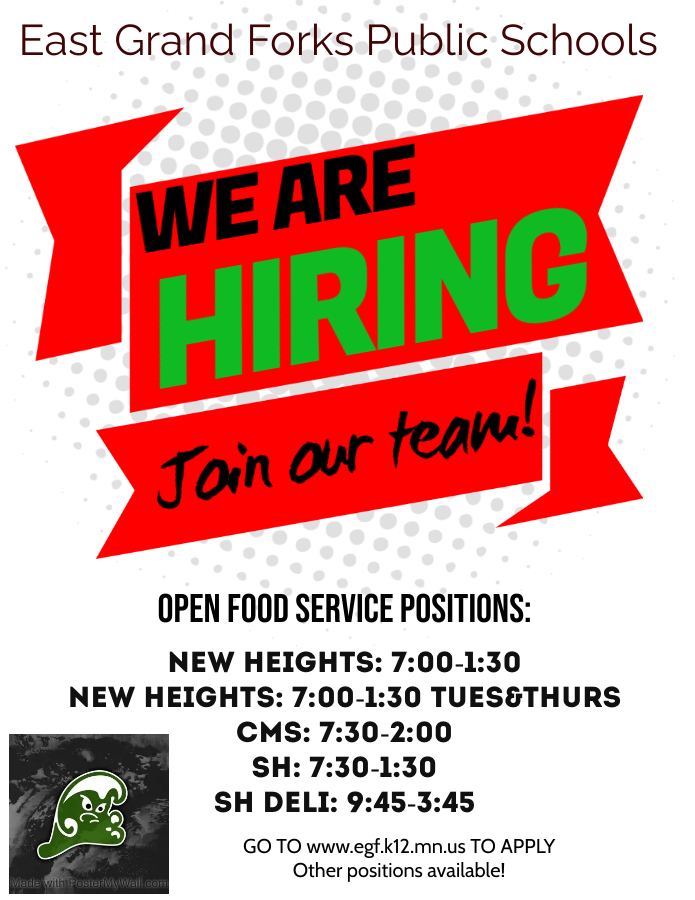 A huge thank you to the EGF Youth Wrestling Club. Today 275 youth from around the region participated in our tournament. It was a great day!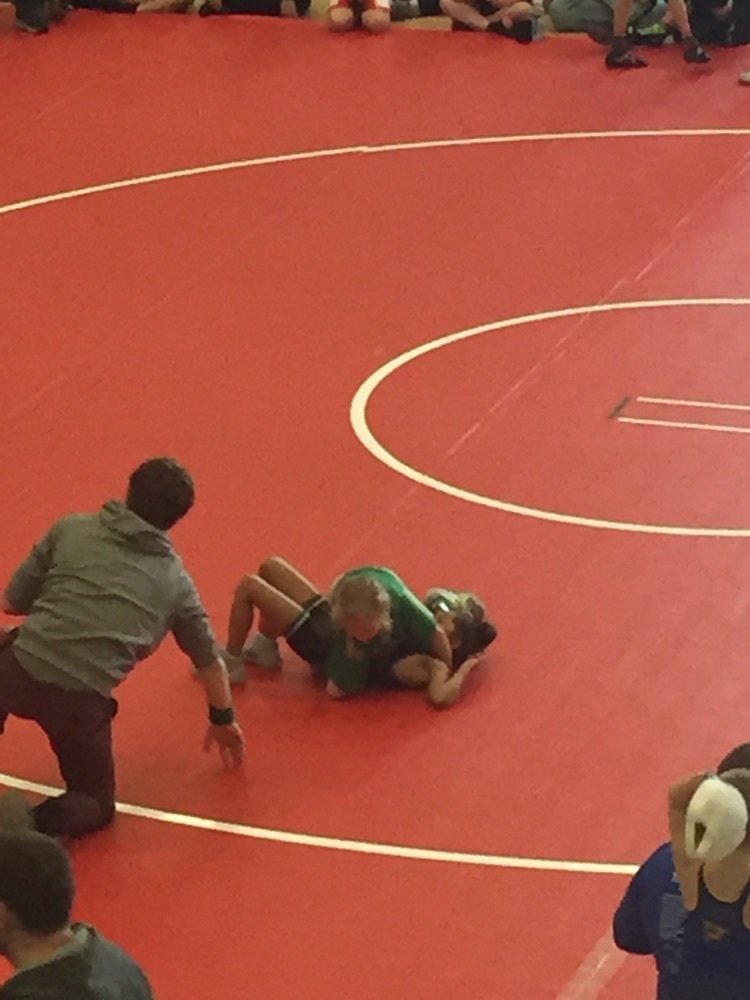 EGF Community Ed and Youth Wrestling Tournament just getting ready to start.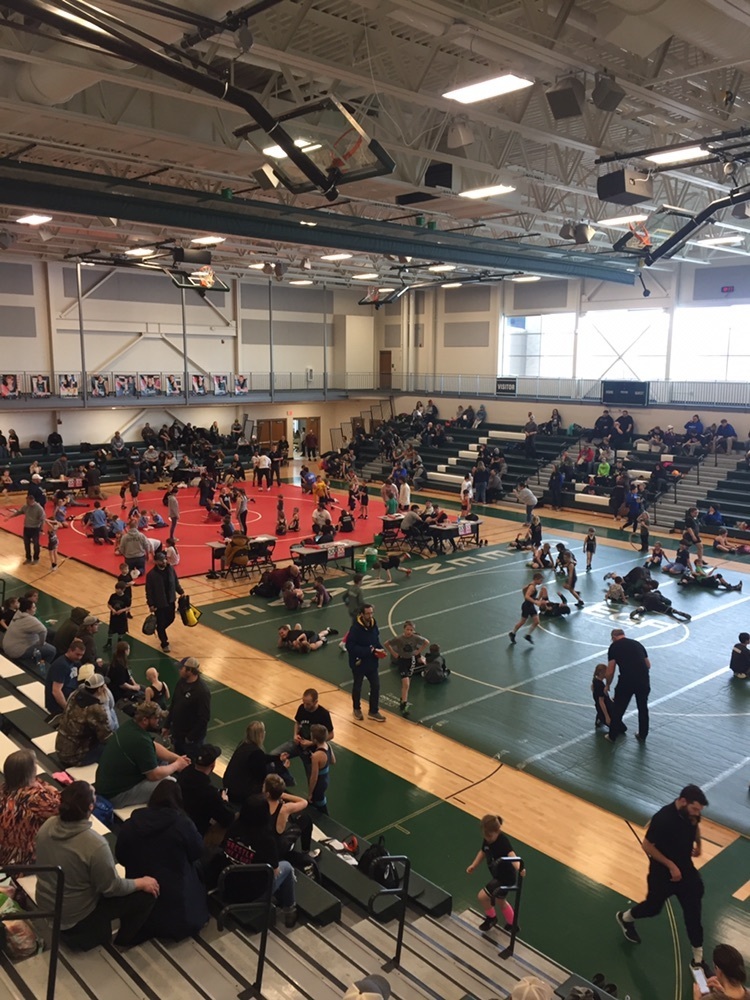 Congratulations Malia Beich & Jonathan Krueger on being EGF's AAA award winners. A special congrats to Jonathan, who was the Sub-Section 31 winner AND the Region 8 winner! Jonathan will be advancing to State & introduced at halftime of one of the BBB Championship games.