EGF Achievement and Integration program has developed a volunteer program within our schools. Senior High students have the opportunity to mentor (similar to a "Big Brother, Big Sister" program) or tutor at any of our schools. Or, they can work in support of The Pantry at Senior High. Students who would like to volunteer should contact Mrs. Olstad by visiting room 223A or emailing molstad@egf.k12.mn.us. Parents may also email or call for more details. (218) 773-3494.
Anyone who wants to make a difference in someone's life is encouraged to participate. Volunteer hours will be logged and can be used for various applications and/or to satisfy volunteer hours for community groups.
Our East Grand Forks Achievement and Integration program has established "The Pantry" located at the Senior High School to help end hunger in our schools.
Students: Are you wondering...is The Pantry for me?
It's for anyone who needs it!
Share what you can, take what you need
When is The Pantry for you??? Some examples:
If you don't have lunch money because you needed it to pay for something for a school activity, The Pantry is for you.

If your parents get paid on Friday and it's Tuesday and you don't have personal hygiene items, The Pantry is for you.

If you haven't eaten at home because your parents needed to pay rent or the house payment, The Pantry is for you.

If you had an unexpected expense, like your furnace went out or your refrigerator broke down, The Pantry is for you.

When is The Pantry NOT for you??? Some examples:
When you have enough food at home and you have access to it.

When you have money for lunch but choose to use it for something that's not a necessity.

When you were running late in the morning and forgot/didn't have time for breakfast.
~In general, items are to be taken home and used at home. Items may be brought back to school for lunch or snack if needed. The Pantry is not to be accessed for a quick snack because you did not plan ahead.
~Our staff at Senior High would like you to know that even if you are someone who typically has enough food to eat, there may come a time that you don't and The Pantry is for those tim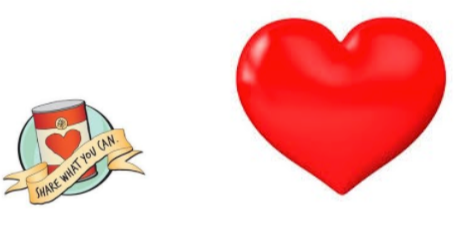 ~Below are items that are housed in The Pantry. Ask any teacher or counselor and they can bring you to The Pantry to choose what you need or take home a "Grab and Go" bag of food.
The Pantry-East Grand Forks Senior High School
Canned/Plastic jar items
Canned Meats:Chicken, Tuna, Salmon, Spam, Ham
Canned Soups, Chili, Pasta in sauce or Stews
Canned Meals
Fruit (can or plastic)
Apple Sauce
Juice (especially 100% fruit)
Squeezable jam/jelly
Honey
Peanut Butter/other nut butters
Vegetables
Corn, Peas, Carrots, Potatoes, Beans & legumes etc.
Boxed/Bagged items
Cereals
Crackers/Trail Mix
Oatmeal
Protein bars /Granola bars/Cereal Bars
Dry Soups
Hamburger/Tuna/Chicken Helper
Stuffing mix
Instant Mashed/Boxed Potatoes/
Instant Oatmeal/Cream of Wheat/Malto meal
Pasta (especially whole grains)
Pasta mixes/Mac n cheese
Pasta sauce in plastic jars or cans
Rice - white and brown
Rice Mixes
Shelf stable milk/soy/milk alternatives
Single Serve items (Mac n Chz, Oatmeal, etc.)
Muffin/Biscuit/Baking Mixes(That only require water)
Misc.
Spices
Cooking oil/spray (olive/canola oil)
Nuts and seeds
Dried Fruit
Tea bags
Drink Mixes
Popcorn
Condiments: Ketchup, BBQ sauce, Mustard, Mayonnaise
Toiletry Items
Femine products: Pads, Tampons, Panty liners
Bath soap
Shampoo/Conditioner
Deodorant - male and female
Lotion
Chapstick
Toothpaste/Toothbrushes
Shaving cream
Household Items
Toilet paper
Paper towels
Kleenex
Laundry Soap