EDIT MAIN
ISD 595 Board of Education
Board Members
| | | |
| --- | --- | --- |
| Name | Position | Email |
| Brandon Boespflug | Director | bboespflug@egf.k12.mn.us |
| Matt Foss | Director | mafoss@egf.k12.mn.us |
| Lindsey King | Director | lking@egf.k12.mn.us |
| Tom Piche | Vice Chair | tpiche@egf.k12.mn.us |
| Missy Thompson | Clerk | mthompson@egf.k12.mn.us |
| Eric Useldinger | Treasurer | euseldinger@egf.k12.mn.us |
School board members of independent school district # 595 are elected from the general public. The board of education is responsible for establishing policies, adopting a balanced budget and overseeing the quality of education.
The school board meets twice a month. The tentative days and times are the 2nd and 4th Mondays at 5:30 pm. Normally the school board meets in Room 195 at the Senior High School.
2020 School Board Dates:
January 13th & 27th July 13th & 27th
February 10th & 24th August 10th & 24th
March 9th & 23rd September 14th & 28th
April 13th & 27th October 12th & 26th
May 11th November 9th & 23rd
June 8th & 22nd December 7th
Board Agendas and Minutes
All agendas and minutes shall be posted using BoardBook which can be found at the following link. Use this link to locate agendas and minutes from August 2014 to present.
BoardBook URL for district: https://v3.boardbook.org/Public/PublicHome.aspx?ak=1001354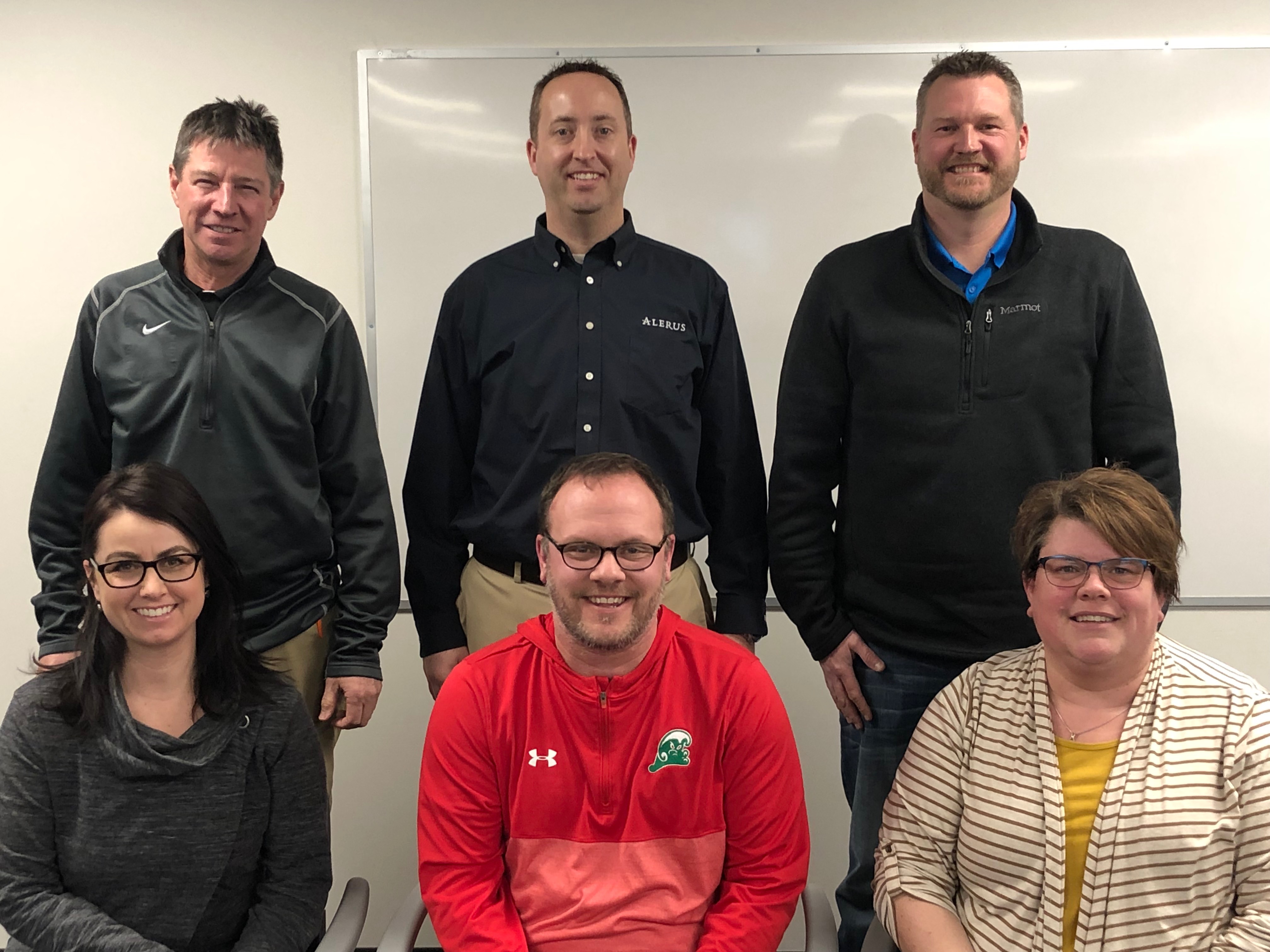 Front Row: Lindsey King, Brandon Boespflug, Missy Thompson
Back Row: Tom Piche, Eric Useldinger, Matt Foss