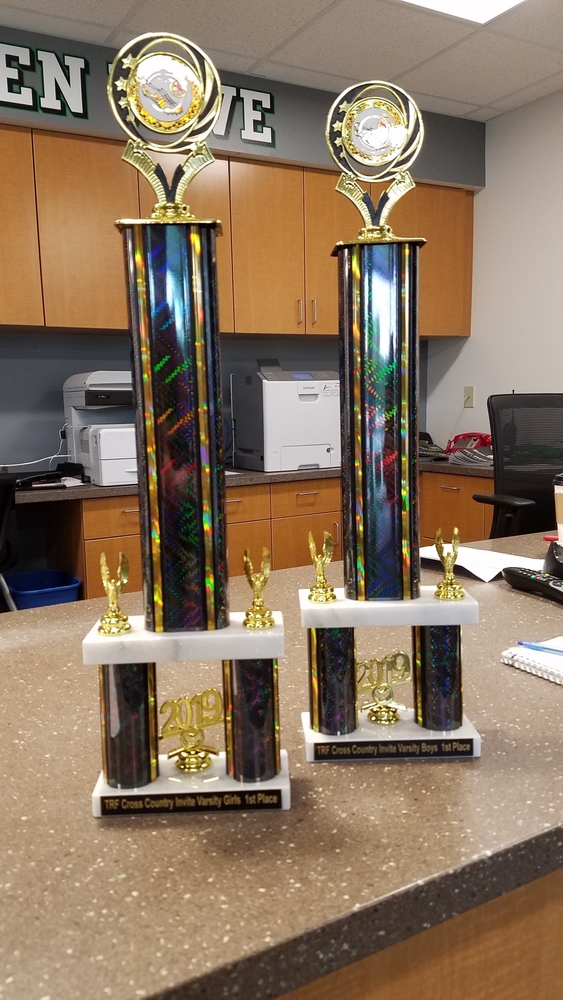 Cross Country Wins the First Trophies of the year!
Wendy Waller
Tuesday, September 10, 2019
Our Cross Country Teams have won the first trophies of the year! They picked these up at the TRF Invitational last week! They also won the rainy Warroad meet yesterday! They are off to a fabulous start to this school year! Also congratulations to Tyson Mahar and Lydia Floden on winning the individual 5K. SUPER JOB!